There is a natural energy that is predominant in each month of the year. This energy affects us personally and affects all of us together. This natural energy is the energy of the Tao, and each month has an exclusive energy vibration, as it relates to one of the trigrams of the Tao.
"Through the teachings of the Tao you understand that what is happening to you, affects all of us, and that when you are out of balance, we are all impacted." Dr. Debra
Each month, through an understanding of the energy, and engaging in a dedicated spiritual practice, it is possible to align yourself with the natural energy of the Tao.
This alignment will create balance in your life; it will enhance your connection to your higher self and with others; it will make it easier for you to live a life of flow; life will be easier; and you will feel happier.
---
Understanding the energy of October and November:
The energy of the Tao that is most closely aligned with the months of October and November is water energy.
Water energy represents flow and empowerment and has depth, is flowing, fluid, reflective and still. Dr. Debra
The story of water energy: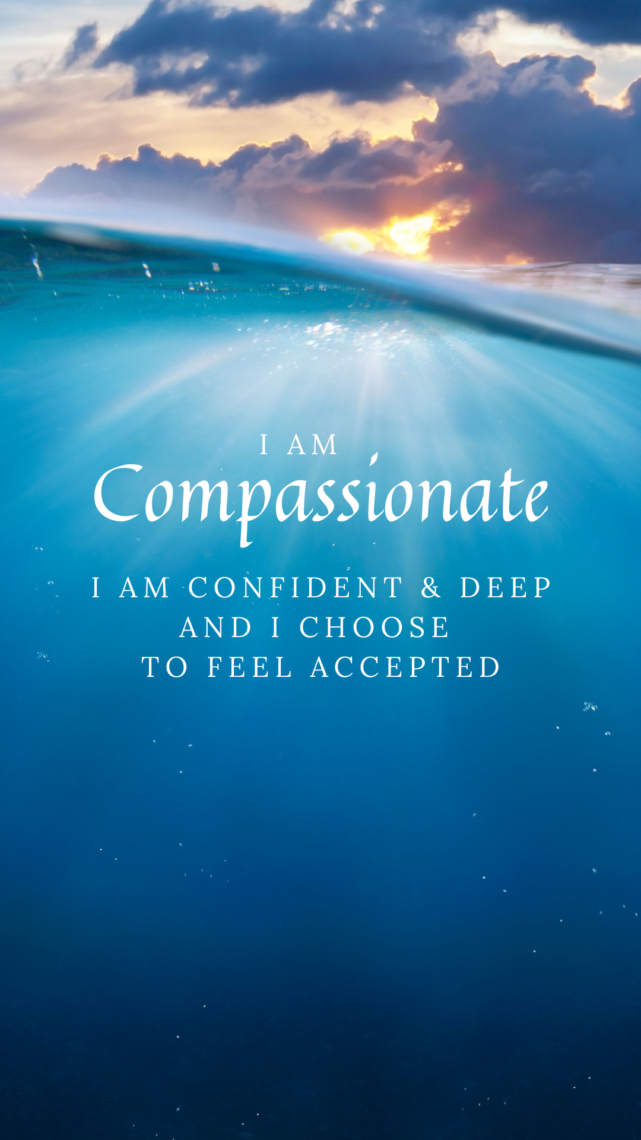 Imagine water energy as the ocean. A huge expanse of water with so much going on beneath the surface. Deep, calm and still. Water energy has so many layers, as do you. You are as deep as the ocean with as many layers below.
Water energy is part of your life on those days when you live life in non-resistance; when you focus on a goal and flow downstream. When you are in the flow of life, your life has purpose and you feel confident, empowered and assured, sharing your journey and your quest for meaning.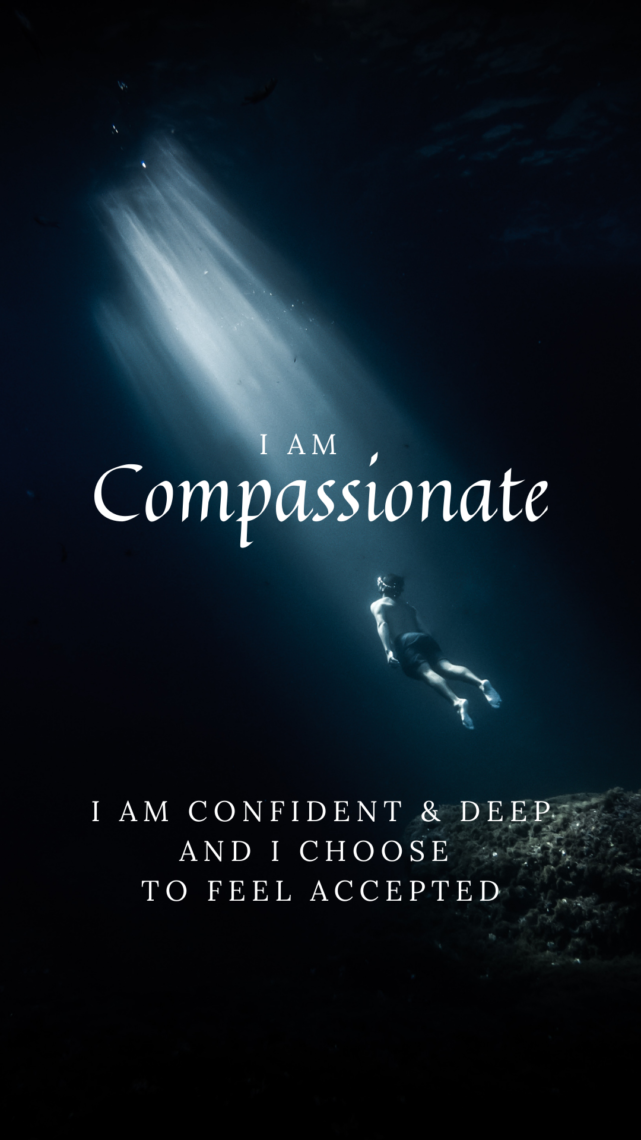 Water energy shows up when you are heart centred and practice compassion toward yourself and others. Water energy is part of your relationships when you love in a healthy way and create boundaries without enabling and sanctioning others' bad habits and behaviours.
You can feel water energy within yourself when you choose to feel accepted by others for who you are, exactly as you are. As the ocean is never full of water, so your heart is never full of love, there is always room for more. The energy of water moves the heart and brings joy to your soul and models the greatest lesson of life – living with flow and non-resistance.
Excerpts from the book "Daily Pulse, rhythm of the Tao", written by Dr. Debra.
---
Spiritual practice for the months of October and November:
1. Intention:
An intention is a goal or something to aim for and setting an intention gives you direction in life. An Intention is your stated desire to act in a certain way and be a certain kind of person. For the months of October and November, use this intention:
My intention is to live in the energy of water; to live as a deep person who flows through life; one who under-stands non-resistance and lives with quiet reflection.
2. Breath prayer:
A breath prayer is a wonderful way to bring you to the moment, to the 'now'. Seth teaches that you can only create your life from this moment; life is not created from the past nor from the future. Finding your way to happiness can only be done from now and a breath prayer is a quick and efficient way to bring yourself to this moment.
Find a comfortable sitting position, rest your hands in your lap or hold them by your heart. Close your eyes gently, feel your scalp and forehead soften. Breathe in and breathe out, place your focus and attention on your heart. Quietly and to yourself, state:
"I am compassionate and I am confident and deep and I choose to feel accepted."
Breathe in and breathe out and quietly and to yourself state:
"I reprogram myself towards the light expanding energy of water and I breathe in being decisive and I breathe out indecision. I breathe in assurance and I breathe out uncertainty."
Continue with lovely soft breathing and say a quiet thank you for who you are, exactly as you are.
3. Journaling:
Journaling can take many forms including writing, drawing or scrapbooking. It is a way to record your experiences so that you can review them at another time and build on what you have learnt. Often journaling allows for insights that you may not receive if you don't take this creative time to reflect.
Journaling questions:
Q1: Do you know what it feels like to focus on a goal and flow downstream? What happens when you do? How can you bring more of that into your life now?
Q2: Do you ever feel confident and assured? When you feel so good that you share your journey and quest for meaning in life.
Q3: Would you define your relationships as healthy, with boundaries?
Q4: What does a life of flow and non-resistance feel like? Why can't you have more of that?
4. Antidote and action:
There are things that you can do, action you can take, to bring water energy and the profound teachings of the Tao into your life. In October and November make a choice to:
Connect with others, to create healthy boundaries.
Balance your life by choosing to feel accepted.
Find flow and non-resistance by focusing on a goal, taking the next best step and flowing downstream.
---
The other months of the year:
October and November share the same natural energy, the energy of water. Below is a table of natural energy of the Tao and the months of the year:
| | | | |
| --- | --- | --- | --- |
| Month | Trigram of the Tao | Month | Trigram of the Tao |
| January | Heaven | July | Lake |
| February | Mountain | August | Fire |
| March | Wind | September | Wind |
| April | Wind | October | Water |
| May | Earth | November | Water |
| June | Earth | December | Thunder |
Just for fun you might like to consider:
What is the energy of your month of birth?
How does that relate to your SolePath? Your LightPaths? Your DarkPath? Your governing number?
If it's unrelated to any part of your SolePath braid, what might that mean? How does this natural energy manifest in your life?
If you would like a conversation with a SolePath mentor to talk about the energy of your birth month, email answers@solepath.org and we will connect you.
---
Books by Dr. Debra Ford on the Tao:
---