People with a Spiritual SolePath are inherently strong, steady and wise. They are spiritual observers who are wise, have faith and are mystical explorers. Their superpower is their Extrasensory Perception.
They also have a path connected to this superpower, which describes their special and unique gifts and greatness. The paths in the Spiritual category are Balance, Mystic and Warrior.
---
Spiritual Mystic
As a Spiritual Mystic, your gift to the world is your spiritual exploration, actively elevating humanities spiritual energy. You are connected to Source Energy and to your Higher Self. You have a talent for the written and spoken word and can communicate your spiritual experiences. You have a deep need for solitude and quiet private time.
Core Energy for the Spiritual Mystic: Spirituality and Connection.
Being a Spiritual Mystic means exploring the religious and spiritual beliefs of others and then deciding what you will believe in. Being a Spiritual Mystic means making spiritual exploration acceptable to others. Being a Spiritual Mystic means sharing your findings, new understandings and mystical experiences with others. Being a Spiritual Mystic means understanding that your beliefs will change over the course of your lifetime.
Special gifts and greatness of the Spiritual Mystic SolePath: enlightens, with strong beliefs, one who needs quiet.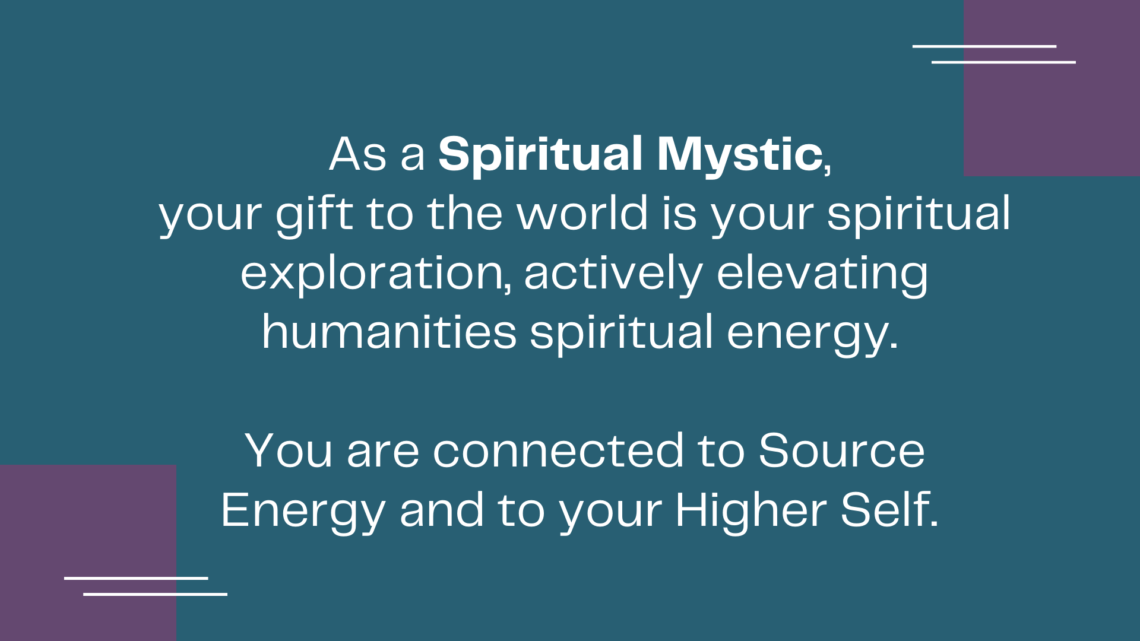 ---
Enlighten
The Spiritual Mystic is an excellent communicator, with strong personal charisma and a talent for the written and spoken word. They have the ability to make ideas, thoughts and feelings known to others, so that they can understand. They help make intangible and difficult concepts easier to understand.
Sometimes they need a bit of encouragement to communicate, to speak and to listen, as they are just as happy being in their own world. But when they do speak out, they communicate in a personal way that is easy to understand.
Being a spiritual teacher is an incredible life skill. They help others understand. They will be seen as very intelligent and well-spoken with leadership qualities. They embody being humble and unassuming.
Ultimately, their life will be about raising the spiritual energy of the world and promoting a belief in 'something bigger than ourselves'. When they talk about their beliefs, they show others how to connect and inform, inspire and elevate.
---
Beliefs
The Spiritual Mystic has firm opinions and beliefs. They certainly don't need outside validation for who they are and what they stand for. They know what they believe in and they have personal strength.
The Spiritual Mystic understands the questions and answers to life's fundamental questions, they understand that they are more than their physical body, and that they made a deliberate decision to have a life incarnation on earth.
From a young age they need to be exposed to different ideas, belief systems and cultures. They need exposure to flexibility and tolerance.
---
Quiet
The Spiritual Mystic has a deep need for time and space to recuperate after busyness and interacting with others. Quiet time alone, doing things by themselves and doing whatever they want is very rejuvenating for them.
They need time to reconnect with Source Energy and deeply understand their own connection to Source Energy. Meditation and prayer are vital to their well-being.
If they hide out at home, there's usually nothing wrong with them, they just need to regroup, recharge and reflect. They may find escape in fiction and magical stories that captivate them.
The Spiritual Mystic loves their own home, their own space, and it is very important that this is calm and organized.
They can sometimes be difficult to get to know. They are not anti-social, just discriminating about who they will share their time with.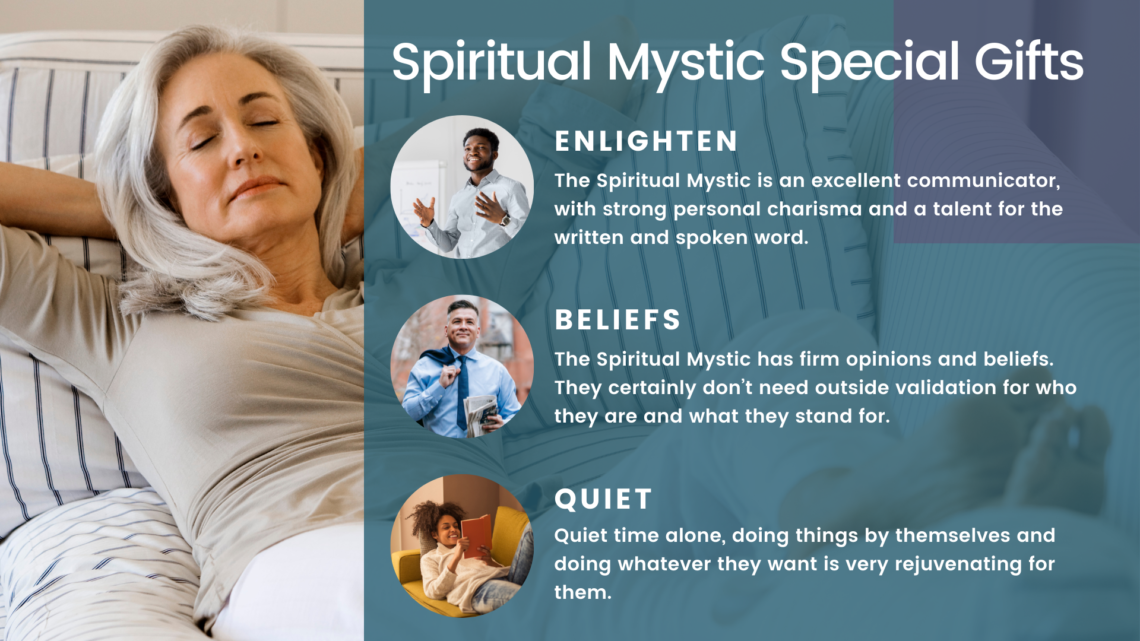 ---
The Spiritual Mystic in a Nutshell
---
Bob Marley, Natalie Cole, David Bowie and Robin Williams were Spiritual Mystics.
---
Knowing this, contributes to understanding yourself at a deep level, and helps you to become the best version of yourself that you can be. Walk the path to purpose and a beautiful life.
Discover your SolePath by making an online request here. It's all by donation, whatever you can afford to give. It is a simple online process where you upload a recent headshot selfie and fill out a short form on our website.
Read more about Spiritual SolePaths.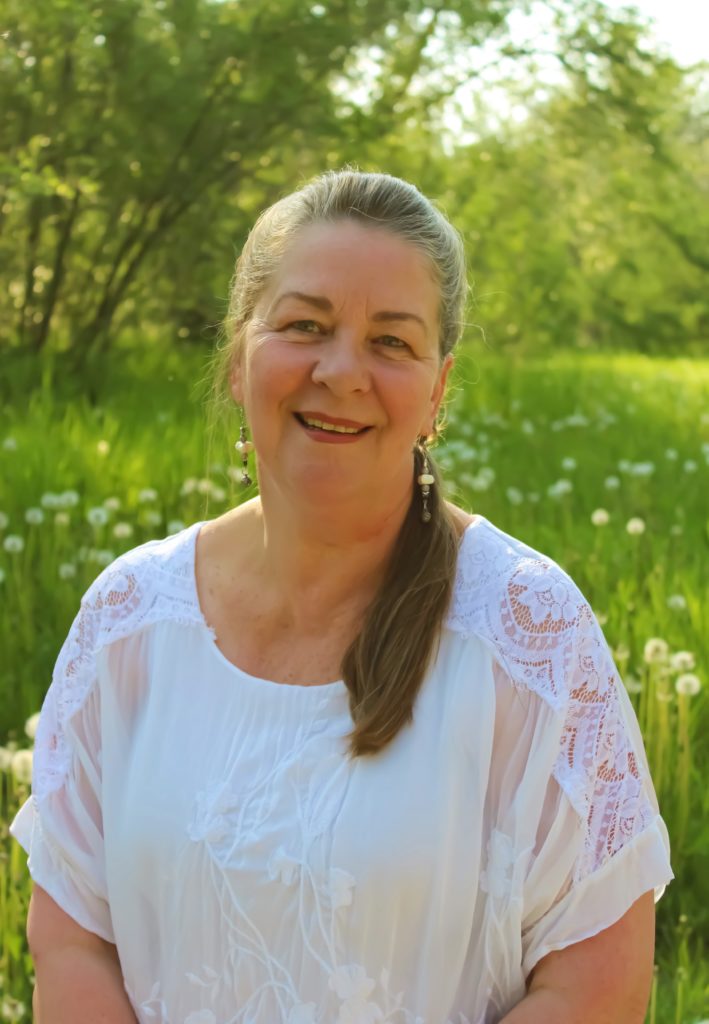 Author: Dr. Debra Ford Msc.D.
Dr. Debra is one of the world's foremost experts in metaphysical energy. She has a doctorate in metaphysical science and is a metaphysical philosophy teacher. She is an ordained minister and member of the American Metaphysical Doctors Association and the Canadian International Metaphysical Ministry.
Dr. Debra's SolePath is Inspirational Teacher and Spiritual Mystic. It is this SolePath that allows her to connect, create and communicate the original SolePath body of work.
Dr. Debra's work is based on the Tao. She is the author of 17 books including 'SolePath the path to purpose and a beautiful life', 'Daily Pulse, rhythm of the Tao' and her children's book 'Emilia Rose and the rainbow adventure'.
Join Dr. Debra on the Insight Timer meditation app for guided meditations, LIVE meditations, mentoring, courses, workshops and more.
What is Metaphysics? It is one of the main branches of philosophy (along with epistemology, logic, ethics) and deals with the nature of existence, truth and knowledge.
What is SolePath? Everyone is born with a SolePath. It is your unique, individual Spiritual Personality Profile. 'Sole' because it is solely about you. 'Path' because it guides you on your life's journey. 
Contact: DrDebra@SolePath.org
Grateful thanks to Dr. Janice Brown for the wonderful blog images.