Who is the Compassionate Healer?
People with a Compassionate SolePath are inherently confident and deep. They are compassionate and have confidence and depth, are empowered and gentle. Their superpower is Love.
They also have a path connected to this superpower, which describes their special and unique gifts and greatness. The paths with Love superpower are Caretaker, Facilitator and Healer.
---
Compassionate Healer
As a Compassionate Healer, you care about all living things and have a deep desire to help alleviate pain and suffering and bring wholeness and health to the world. You know how to 'fix' what is broken in our world; once you have decided what it is that you would like to heal – you know how to take the steps to do this. You have a very clear sense of right and wrong, you follow your heart not your head and are willing to make sacrifices for what you believe in.
Core Energy for the Compassionate Healer: Healing People, Animals or the Planet and Fixing what is Wrong.
Being a Compassionate Healer means choosing what it is that you would like to heal and then taking action towards that. What you 'fix' will be aligned with your personal beliefs and it could involve people, animals or our planet. The interaction that brings you the most joy and peace and a feeling of being on purpose, is connecting with all living things in a loving way.
Special gifts and greatness of the Compassionate Healer: restorative person who values honour and has patience.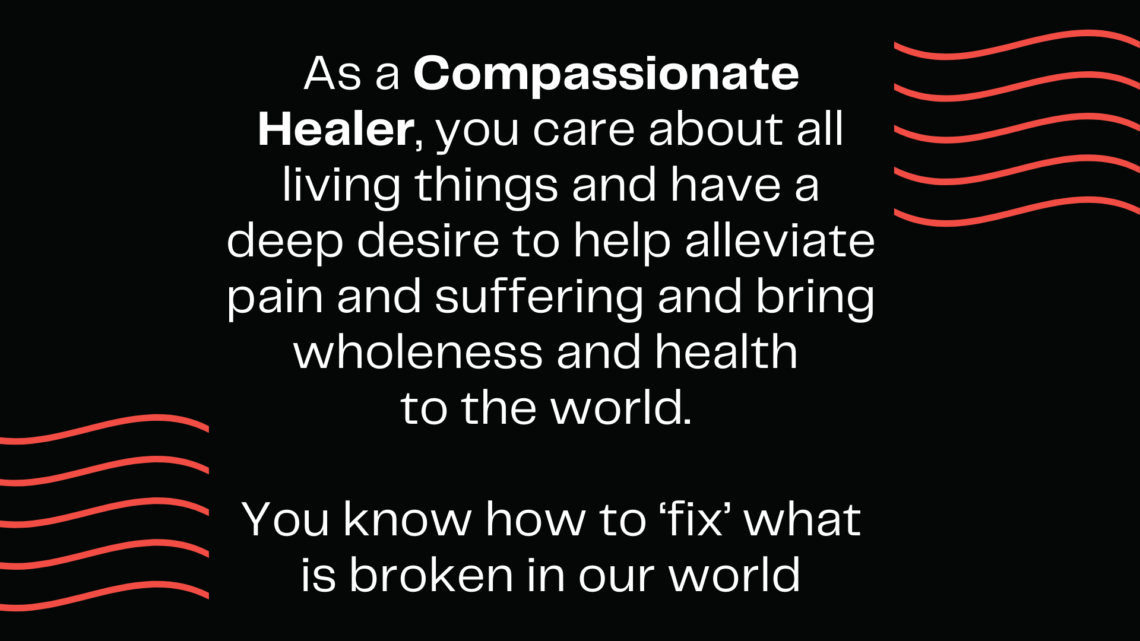 ---
Restorative
Compassionate Healers make others feel better. They care deeply about all living things and are always on the lookout for things (plants, animals, people) to fix. They instinctively know how to fix what is broken and help alleviate pain and suffering. It could be an unhappy sibling, parent or child, a frustrated partner, or even a deserving pet. They want to bring wholeness and health to others.
Knowing how to make others feel better is an incredible life skill. They just know how to fix things and have a strong desire to contribute to the welfare of all.
Sometimes there is just too much that needs fixing and requires their attention, and Compassionate Healers can become quite overwhelmed.
They do need to be vigilant for when they are healing what doesn't need to be healed. Being watchful of becoming interfering and needing to learn to respect boundaries is part of their journey. They also need to be cautious of others relying too much on them, to make them feel better.
---
Honour
Compassionate Healers have a very clear sense of right and wrong, and they follow their heart, not their head. They make a deep and conscious commitment to 'good'. This honour makes them vulnerable to judgement from others who may feel threatened by them.
Compassionate Healers' confidence helps them feel accepted. Their open heart helps them to feel positive. They are a 'cup half full' person. They are positive people who prefer to see the world as a wonderful place.
---
Patience
Compassionate Healers are naturally calm and composed and open to new ideas. They work well alone, and also with others. They connect with others in a loving way, and this gives them great patience.
Compassionate Healers are open to new ideas and they work well alone and with others.
Although patient with others, they are very unsettled by disharmony in their own life and put a great deal of effort into having things run smoothly. This could manifest negatively as 'people pleasing' and sometimes as a 'victim mentality'.
---
The Compassionate Healer in a Nutshell
---
Leonard Cohen, George Harrison, Kurt Cobain and John Lennon were Compassionate Healers.
---
Knowing this, contributes to understanding yourself at a deep level, and helps you to become the best version of yourself that you can be. Walk the path to purpose and a beautiful life.
Discover your SolePath by making an online request here. It's all by donation, whatever you can afford to give. It is a simple online process where you upload a recent headshot selfie and fill out a short form on our website.
Read more about Compassionate SolePaths.
---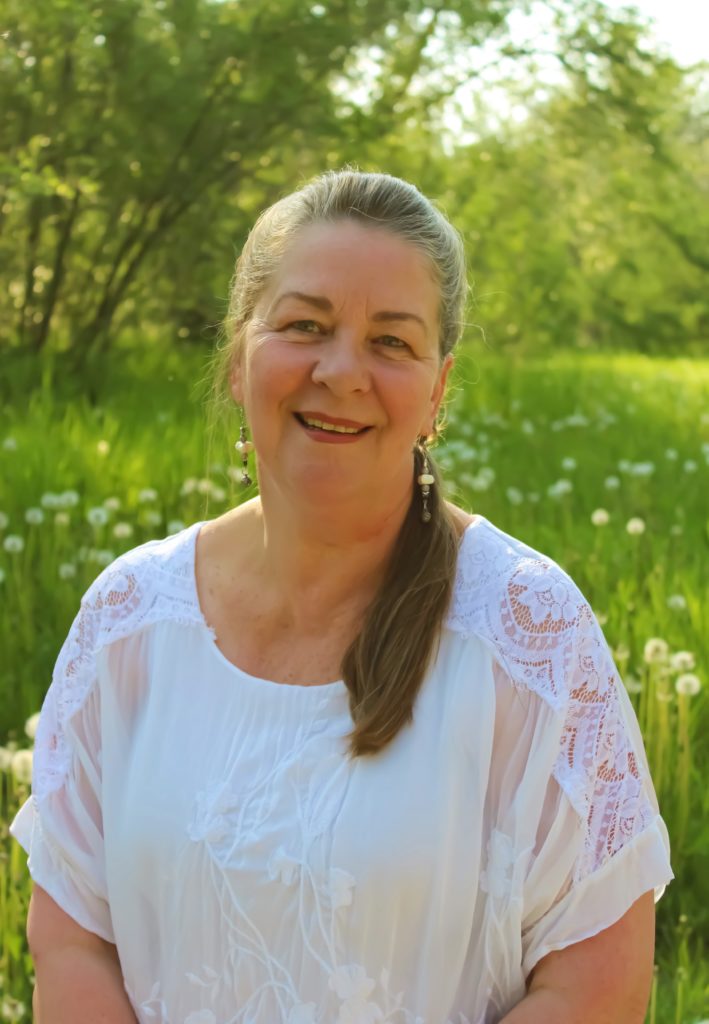 Author: Dr. Debra Ford Msc.D.
Dr. Debra is one of the world's foremost experts in metaphysical energy. She has a doctorate in metaphysical science and is a metaphysical philosophy teacher. She is an ordained minister and member of the American Metaphysical Doctors Association and the Canadian International Metaphysical Ministry.
Dr. Debra's SolePath is Inspirational Teacher and Spiritual Mystic. It is this SolePath that allows her to connect, create and communicate the original SolePath body of work.
Dr. Debra's work is based on the Tao. She is the author of 17 books including 'SolePath the path to purpose and a beautiful life', 'Daily Pulse, rhythm of the Tao' and her children's book 'Emilia Rose and the rainbow adventure'.
Join Dr. Debra on the Insight Timer meditation app for guided meditations, LIVE meditations, mentoring, courses, workshops and more.
What is Metaphysics? It is one of the main branches of philosophy (along with epistemology, logic, ethics) and deals with the nature of existence, truth and knowledge.
What is SolePath? Everyone is born with a SolePath. It is your unique, individual Spiritual Personality Profile. 'Sole' because it is solely about you. 'Path' because it guides you on your life's journey. 
Contact: DrDebra@SolePath.org
Grateful thanks to Dr. Janice Brown for the wonderful blog images.