People with a Charismatic SolePath are inherently bright and aware. They are a charismatic person who is brave, sensing, always growing and independent. Their superpower is their Sparkle.
They also have a path connected to this superpower, which describes their special and unique gifts and greatness. The paths with Sparkle superpower are Adventurer, Gladiator, Influencer, Leader and Performer.
---
Charismatic Leader
As a Charismatic Leader, you show others the way by your example. You are charismatic, believable and fun to be around. Your excitement about life is infectious. You understand people, their attitudes and motivation and have an incredible ability to think on your feet.
Core Energy of the Charismatic Leader: Leading Others and Sparkle and Charisma.
Being a Charismatic Leader means being born to lead – you simply gather a crowd. A bit like the movie character Forest Gump who decided to run and turned around to find that he had gathered a full following. They didn't know why he was running, or where he was going – but they simply felt drawn to follow him. That's a born Leader.
Special gifts and greatness of the Charismatic Leader: a front-runner who is magnetic and energetic.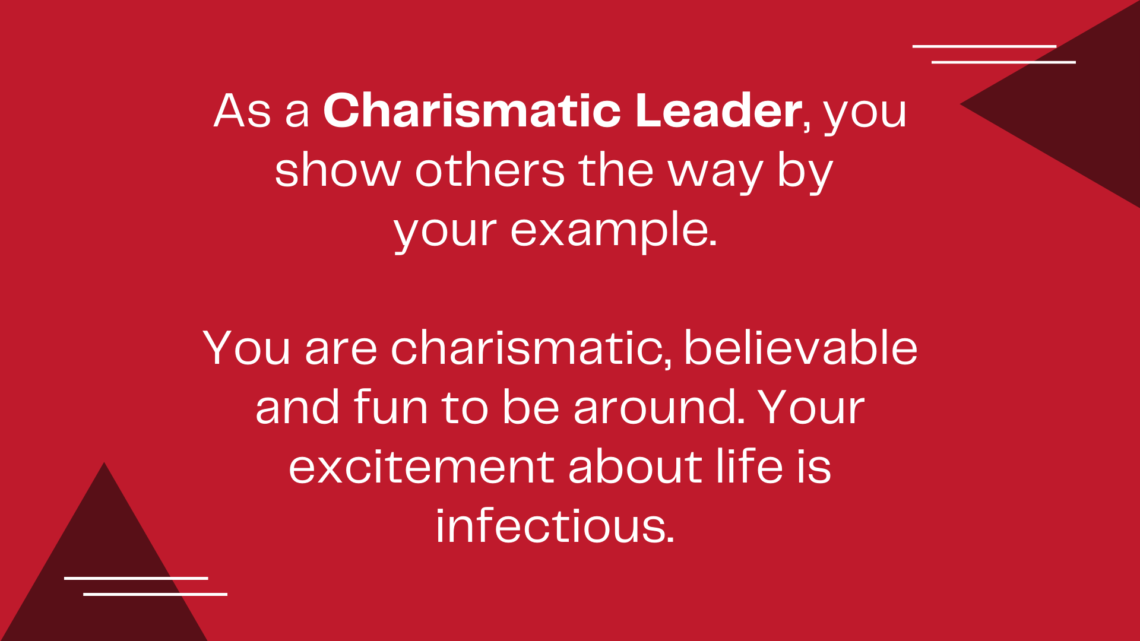 ---
Front-runner
Charismatic Leaders shows others the way and lead by example. They are charismatic, believable and fun to be around. Their excitement about life is infectious. The Charismatic Leader understands people, their attitudes and their motivations, and they possess an incredible ability to think on their feet.
They lead from the front and their extraordinary talent for getting things started and their natural ability to lead, is an incredible life skill.
They need to take leadership opportunities wherever they find them, because being in charge comes naturally to them and they enjoy the limelight. Sometimes for others, their energy may be too big!
---
Magnetic
People are drawn to the Charismatic Leader, like moths to a flame. Because they understand people and are born to lead, people follow them.
They are charming, they are magnetic, and they have the ability to attract other people and attract attention. Charismatic Leaders understand the attitudes and motivations of others and can read people like a book, they really could sell their ideas to anyone.
Sometimes others feel jealousy towards Charismatic Leaders, as they are one of the world's attractive energies. This is their gift, they should just embrace it.
---
Energetic
Charismatic Leaders need to be on the go most of the time. They have real physical stamina and can keep going and going. They can be tireless, vigorous and lively.
They are quick and good decision makers who think on their feet and like to get things done. They move fast and talk fast, have style and love the good things in life. They love to have fun and need to keep moving.
Charismatic Leaders are excited about life and they get others excited about life. They need the opportunity to be the centre of attention and this directs their energy in a positive direction. The Charismatic Leader thrives when given attention and may feel stressed when confined, ignored or rejected.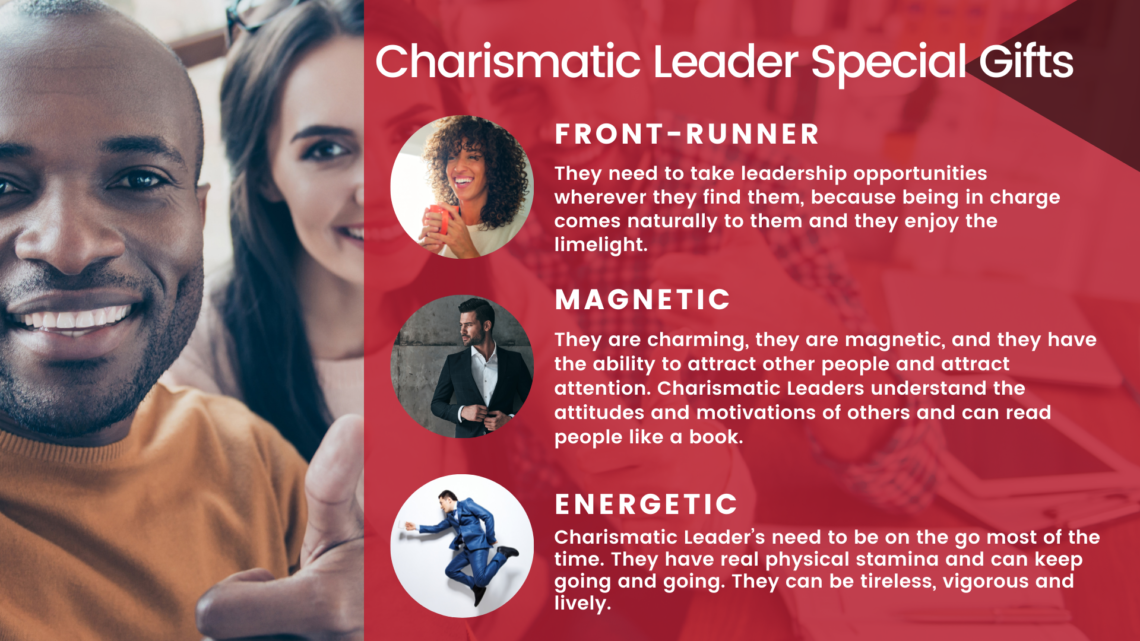 ---
The Charismatic Leader in a Nutshell
---
Knowing this, contributes to understanding yourself at a deep level, and helps you to become the best version of yourself that you can be. Walk the path to purpose and a beautiful life.
Discover your SolePath by making an online request here. It's all by donation, whatever you can afford to give. It is a simple online process where you upload a recent headshot selfie and fill out a short form on our website.
Read more about Charismatic SolePaths.
---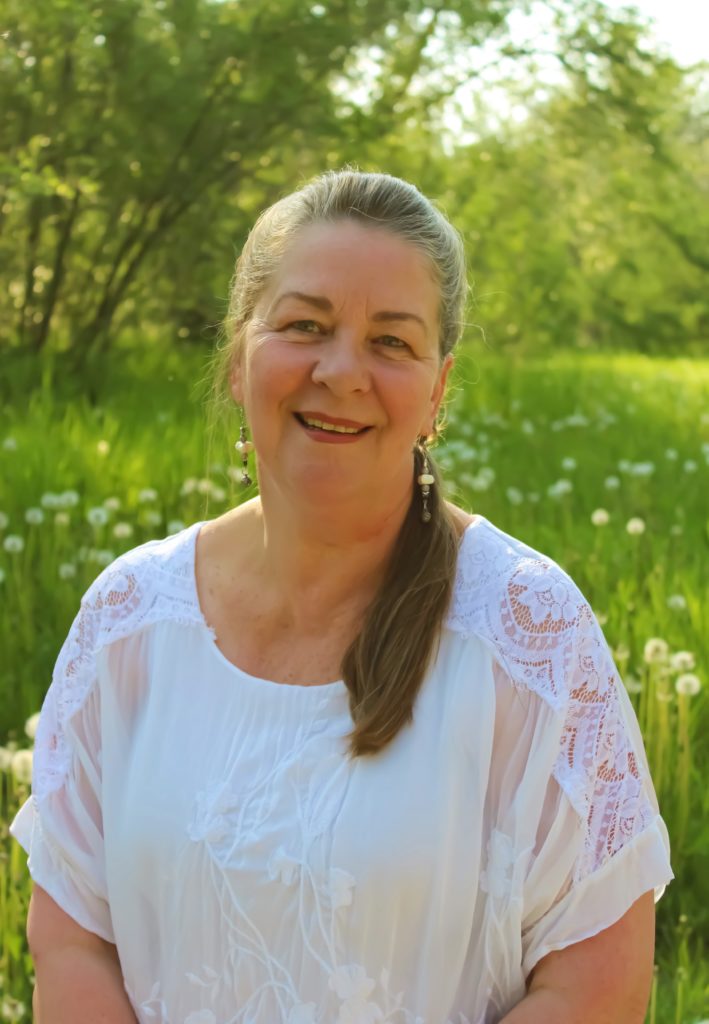 Author: Dr. Debra Ford Msc.D.
Dr. Debra is one of the world's foremost experts in metaphysical energy. She has a doctorate in metaphysical science and is a metaphysical philosophy teacher. She is an ordained minister and member of the American Metaphysical Doctors Association and the Canadian International Metaphysical Ministry.
Dr. Debra's SolePath is Inspirational Teacher and Spiritual Mystic. It is this SolePath that allows her to connect, create and communicate the original SolePath body of work.
Dr. Debra's work is based on the Tao. She is the author of 17 books including 'SolePath the path to purpose and a beautiful life', 'Daily Pulse, rhythm of the Tao' and her children's book 'Emilia Rose and the rainbow adventure'.
Join Dr. Debra on the Insight Timer meditation app for guided meditations, LIVE meditations, mentoring, courses, workshops and more.
What is Metaphysics? It is one of the main branches of philosophy (along with epistemology, logic, ethics) and deals with the nature of existence, truth and knowledge.
What is SolePath? Everyone is born with a SolePath. It is your unique, individual Spiritual Personality Profile. 'Sole' because it is solely about you. 'Path' because it guides you on your life's journey. 
Contact: DrDebra@SolePath.org
Grateful thanks to Dr. Janice Brown for the wonderful blog images.