Rev. Deneen Justason
, creative community commander
deneen.justason@solepath.org
B: 403.998.0191 Cell: 403.603.0800
Deneen's SolePath is intuitive creator and spiritual balance. Her core values are creating beauty and manifesting ideas; going with the flow and living with grace. Deneen's purpose is to help bring balance and creative ideas to people, helping them connect to their higher selves. Deneen is immersed in the SolePath body of work and has previously studied kundalini and ra-sheeba reiki, animal communication, ayurveda healing treatments, emotional freedom technique and she is an angel practitioner. Along with Dr. Debra, John Ford and Terry Justason, she is co-founder of the SolePath Institute.
---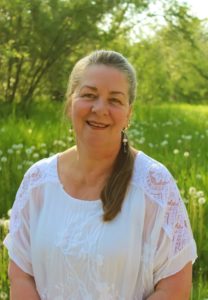 Dr. Debra Ford
, inspirational connection communicator
DrDebra@SolePath.org
B: 403.998.0191
Dr. Debra's SolePath is inspirational teacher and spiritual mystic. It is this SolePath that allows her connect, create and communicate the SolePath original body of work. Her core values are spirituality and connection, inspiration and communication. Dr. Debra is the author of 14 books, including "SolePath the path to purpose and a beautiful life". She is a spiritual philosophy teacher with a doctorate in metaphysical science; an ordained minister and a member of the American metaphysical doctors association and the Canadian international metaphysical ministry.

---
John Ford
, adventurous broadcasting strategist
john.ford@solepath.org
B: 403.998.0191 Cell: 403.408.9697
John's SolePath is charismatic adventurer and intellectual lateral thinker. His core values and core energy are loving the new and being at the 'cutting edge'; innovative thinking and original ideas. John was the past president of several multinational corporations in South Africa and Canada, and is a member of Mensa. He combines his charismatic adventurer and intellectual lateral thinker gifts with his considerable experience gained in both large corporations and small entrepreneurial organizations.
---
Terry Justason
, inspirational experiences captain
B: 403.998.0191 Cell: 403.603.0600
Terry's SolePath is intellectual lateral thinker and inspirational manager. His core values are innovative thinking and original ideas, implementation and accomplishment. Terry has spent his career in the oil and gas industry and now manages and runs successful entrepreneurial small businesses.
---