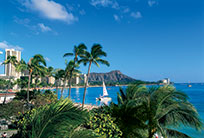 SolePath Hawaii retreat January 10 to 17, 2015: Join us on an inspiring journey, to an inspiring place, where we will gently guide you to taking your next best step.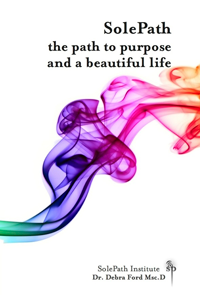 If you are feeling that there is something that you were born to do, some way that you were born to serve; this book is for you.
SolePath the path to purpose and a beautiful life is now available on Amazon.com and Kindle
SolePath gives you clarity on who you are born to be, about what makes you uniquely awesome and what trips you up in life. When you know your SolePath you can stop being who you are not, you have permission to be you.
These are the top 10 reasons you will love knowing your SolePath …
10. Life just gets better, better, better (pg. 25)
9. You can be absolutely, completely and uniquely you (pg. 44)
8. Your gifts and greatness are revealed (pg. 23)
7. Guidance for your life's big choices and decisions (pg. 32)
6. Understand the impact you have on others (pg. 24)
5. Find the path to healing yourself (pg. 29)
4. Connect to your wisdom (pg. 25)
3. Join in the shift from 'me' to 'us' (pg. 92)
2. Take the next best step to your great truth (pg. 163)
1. Your path to purpose and a beautiful life – the SolePath book
"SolePath is who you are born to be. It is your guide to a beautiful life, filled with happiness, peace, joy, love, purpose and meaning. When you know your SolePath, you can navigate the pitfalls and those things that trip you up in your life, and connect with your unique, personal, individual gifts and greatness." Dr.Debra
Your SolePath is imprinted on your sub-conscious. Your behaviour, your attitudes and your beliefs are all a sub-conscious response to what is going on around you and this response to life is governed by your SolePath imprint. SolePath is the reason you behave the way that you do; it governs your behaviour and regulates your response to everything that impacts your life.
"SOLEPATH IS A TEACHING THAT IS DIRECTIONAL – GIVING A FRAMEWORK TO AN EARTH INCARNATION. SOLEPATH PROVIDES THE MEANS FOR NAVIGATION OVER THE COURSE OF A LIFETIME" SETH
SolePath connects you with your gifts and greatness so that you can live with purpose and learn how you can serve to make a difference in the world. Reaching for your LightPaths and choosing away from your DarkPath is the life experience your soul intended.
YOU CHOOSE YOUR SOLEPATH BECAUSE IT PROVIDES THE PERFECT OPPORTUNITIES FOR YOU AS AN INDIVIDUAL TO EXPERIENCE YOUR INCARNATION. YOU CHOOSE YOUR SOLEPATH TO EXPERIENCE YOUR GIFTS AND GREATNESS IN RELATIONSHIP WITH OTHERS. SETH
What is SolePath, watch to find out more:

What is SolePath? Listen to find out more:
What is SolePath_
What is the SolePath energy analysis: