4 great reasons to attend our living with purpose retreat: purpose – nurture – reprogram – community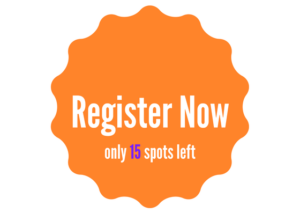 Purpose: Be who you dreamed you'd be and who the world needs you to be.
Nurture: Take time out from your everyday life to focus on you. Only YOU.
Reprogram: Learn real tools, new tools; for real-life – for being happier.
Community: Four days with like-minded people.
Retreat theme: Living with Purpose
Join us in Las Vegas March 27 – 30, 2017 for four days of learning about and experiencing 'Living with Purpose'. Retreat fee C$300. Attendees are responsible for their own air and accommodation in Las Vegas.
Retreat presenters:
Dr. Debra Ford: Living with Purpose
Dr. Janice Brown: HeartSpark Moment
Barbara Henson: A bucket list to reflect your life purpose
Bobbie-Jo Harris: Visioneering
Dar Low: Quantum Scalar Wave Lasers
Jessie Shen Huxley: Crystal bowl experience
Bruce Cevraini: Conscious connected breathing
Retreat format:
Each day we will be in class from 10am till 2pm for 4 days, Monday March 27 till Thursday March 30, 2017.
The 2pm finish each day will give all attendees the opportunity to book tours, shows and general Las Vegas fun for the afternoon and evening. The retreat will be hosted in a private property – so you may also simply choose to stay and hang around the pool for a quiet time of reflection and conversation.
Presentations:
Living with Purpose. Sharing the vision, by Dr. Debra Ford Msc.D
There is a deep yearning within all of us to know who we are and what the purpose of our life is. Each of you knows deep within your soul that there is a place that you are to fill and no one else can fill; something that you are to do which no one else can do.
Come and find your way to walking your path to purpose and a beautiful life.
Heart-Spark Moment! "What if you could change the world? One Heart. One Spark. One Moment at a time." Dr. Janice Brown
This is the story of a Heart Spark Moment and the challenges and triumphs I've had along the way, while trying to balance the "Being" and "Becoming" of my life. We all have a deep need to contribute a piece of ourselves to the world, big or small; a song, a painting, a building, a hug. It doesn't matter what, but we need to nurture this need and tend the garden so that the seeds we plant can nourish our soul. Have you found your Soul Food? The thing that lights you up and nourishes you.
For me, it is in finding a simple yet powerful way to honour the Dignity and Divinity of those I have interactions with.I am blessed to share a Heart Spark Moment with you at this beautiful SolePath event. Dr. Janice
Visioneering. An event guided by Bobbie-Jo Harris
Hold the vision, trust the process. ~Author Unknown
Let's go looking to discover your personal "WHAT" and light the "WAY" to that dream which is invisible. Visioneering is an insightful creative action that works artfully to invite clarity, allowing truths to be seen. A vision emerges on the board as your own deep desires Unfold.
Your soul knows the Path to your fullness, passion, pursuits and purpose. See it. Follow it.
Guided meditation, nidra with crystal bowls. An experience guide by Jessie Shen Huxley
No matter where you are in life there is a place within you that is always waiting for you.
A dream like present where you can be with yourself, learn and expand. It is in this place where the purpose of life is revealed. Experience this exquisite Nidra, a guided meditation process with sounds and crystal bowls, and allow yourself to actively dream via guided visualization. This process will help you venture into the fortress of your mind and the temple of your heart and feel that freedom.
Conscious Connected Breathing An experience with Bruce Cevraini
…each breath has the power to shift our experience…
Without the breath there is no life. Yet how often do we think about our breathing? You must first alter your perception of breathing, do not consider breathing a dull automatic process.
The breath is the only part of the Autonomic Nervous System (ANS) that is consciously controllable. When we experience the emotions of life our breathing pattern changes with them, it becomes possible to handle difficult emotions by altering the way you breathe.
"The link between breathing patterns and emotions has become scientific truth"
Wouldn't it be great to know our breathing patterns and how we can invite in those that produce happiness and calmness more often? When we bring attention to our breathing, we invite more presence into our lives allowing us to feel more.
Conscious Connected Breathing can profoundly change your Physical, Mental, Emotional, and Spiritual life. Breathwork has many benefits, including balancing the hemispheres of the brain, increasing the flow of energy through one's body, and opening a person's energetic system to clear old energy patterns and behaviors.
Conscious Connected Breathing will: Give you more energy! Help detoxify, restore, balance and oxygenate the cells! Resolve repressed emotions allowing the release of negativity! Accelerate spiritual growth through expanded awareness!
Quantum Scalar Wave Lasers. Her passion, by Dar Low.
What is the Quantum Scalar Wave Laser? Join us and you will learn all about it. More specifically you will learn the following important and useful things.
Increase the miracle molecule in your body to enhance the immune system.
Dissolve unhealthy cell memory – clear unhealthy cells and reset them; clear the cells of stress, tension, pain and dis-ease.
Physical and emotional healing: education – experience – enduring results.
Give your body a chance, reset your cells to perfect mental and physical health, find your healthy balance.
A Bucket List to reflect your life purpose. Her life learning, by Barbara Henson
What's on your bucket list? Travel, adventure, career, success, marriage, family, wealth, possessions? Does your bucket list reflect your life purpose?
There was a point in my life, when I thought 'what's the point?' Life seemed meaningless, I was simply going through the motions. I had completed all that was on my bucket list. What was left?
Then I discovered that my bucket list was all about my DarkPath, that my bucket list did not reflect my spiritual growth, that my bucket list did not help me feel purposeful.
Let's work on a bucket list that reflects your LightPaths, let's create a list that is about your life purpose, let's create a list that makes your soul sing!
Planning details:
Retreat dates/times are March 27 to 30, 10am till 2pm. For your flights, plan to arrive Sunday March 26 and plan to depart after 6pm Thursday March 30 or anytime Friday March 31.
Our retreat location is just incredible! A stunning private property, 10 minutes from the Las Vegas strip, with workshop space for up to 70 people. The address is: 5233 Burnham Ave, Las Vegas, 89119.
For accommodation options, hotels that are closest to the retreat property are: Mandalay Bay, Luxor Hotel, MGM, Monte Carlo, Bally, Mirage.
For getting around Las Vegas, we suggest Lyft or Uber (ride sharing options) or the city's great taxi options.
The 2pm finish each day will give you the opportunity to book tours, shows and general Las Vegas fun for the afternoon and evening. As we are in a private property – you may also simply choose to stay and hang around the pool for a quiet time of reflection and conversation.
Five Must-Do's Off the Strip by Jim Byers
Red Rock Canyon: Calico Ridge is a long stretch of exposed rock that glows a deep orange-red at sunrise or sunset. Fantastic hiking.
Downtown Las Vegas: hot spot alternative to The Strip. Container Park is a lovely series of shops and restaurants fashioned out of old railway containers.
Auto Thrills at Speed Vegas: drive a Ferrari or Lamborghini around a track in the Nevada desert.
El Dorado Canyon Mine: Super-cool throwback spot south of Boulder City. An important gold mine from the 1880's that you can tour.
Downtown Summerlin: A gourmet delight with hundreds of restaurants.