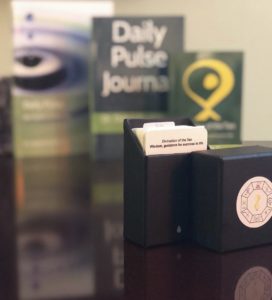 May 2020 long weekend
Join us for the May long weekend meditation and mindfulness retreat in Calgary. Classes will be hosted at the SolePath Institute, May 15, 16, 17, located in Inglewood.
A wonderful long weekend gift to yourself, a time of introspection and reflection. Retreat content will include mindfulness teachings on the Tao, small steps towards transformation, towards happiness. Refreshment around your awareness of life, the beauty of single moments.
This entire retreat will be experiential and transformational.
Date and Time:
Friday May 15, 5pm till 8pm
Saturday and Sunday May 16 and 17, 9am till 3pm

Cost: $250 early bird tickets up till March 31, 2020; $275 thereafter

The cost of the 2+day retreat includes all of the teachings and all course materials. Participants will receive the book Daily Pulse, rhythm of the Tao, a Daily Pulse journal, a Divination book AND a set of divination cards (value $95).

Presenter: Retreat will be taught by the author of Daily Pulse, rhythm of the Tao, Dr. Debra Ford.
Bring a healthy bagged lunch to enjoy on Saturday and Sunday. If you choose, you will have an hour at lunch for a lovely walk along the Bow River from our location in Inglewood. We will have tea and snacks to share during class time.
There are only 30 spaces available. If you are unable to get a ticket due to this mindfulness retreat being 'sold out' – please call the SolePath Institute to get onto a waiting list. 403.998.0191.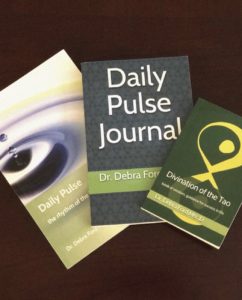 The Daily Pulse
A morning ritual is a profound and beautiful regular habit, that provides rhythm and peace to everyday. Starting each day with deliberate choices creates calm in life, helps you take small steps towards transformation, happiness and a refreshed awareness. In this practice, we are reminded that ritual is a precious ordinary experience that reawakens you to the beauty of a single moment and, that you are cherished and safe. Use this practice to see beyond the ache and disorientation of challenges in life and bring normalcy and rhythm to everyday.
You can read more about the daily pulse here.