Our SolePath mentoring provides you with knowledge and understanding as you live your beautiful life filled with purpose and meaning.
Scroll down to book your appointment with a SolePath certified mentor.
Our team of SolePath certified mentors are remarkable individuals who are dedicating their lives to guiding others to purpose. They provide awareness and tools so that you can navigate your life and the experiences that expand you and collapse you. Awareness around what is going wrong and tools to switch to a place of expanding energy.
If you would like us to energetically measure the perfect SolePath certified mentor for you, call us at 403.998.0191 or 1.877.866.2086
Special program
Free support: get help on using your SolePath for a happier life.
Book a free personal support 15-minute appointment by telephone, FaceTime, Zoom or Skype.
email: answers@solepath.org
phone: 1.877.866.2086 and 1.403.998.0191
---
Barbara Colter
, SolePath certified mentor, Calgary, Alberta, Canada
colterbarb@shaw.ca
403.835.6303
Barb's SolePath is Inspirational Teacher and Compassionate Healer. Her core values are helping others to understand and bringing wholeness and health.
As an Inspirational teacher, her core energy includes connecting to people in a warm, enthusiastic way and as a Compassionate healer, it is to follow her heart and not her head.
Barb has a background in Physiotherapy and Acupuncture and, more recently, in Craniosacral Therapy, BodyTalk, Yoga and Meditation.
My passion is to make a difference in people's lives. To inspire them to be their best selves
---
Rev. Carrie-Ann Baron
, SolePath certified mentor, Calgary, Alberta, Canada
office@whitelightmetaphysical.com

Carrie-Ann Baron's SolePath is Spiritual Warrior and Spiritual Balance. Her core values are going with the flow and living with grace and integrity. Her governing SoleNumber category is SolePlan – All of Life and the energy is all about mastery and guidance.
Carrie-Ann blends her knowledge and life experience to guide her client's on how to trust their intuition and connection to source by cultivating a relationship with their healing angels and non-physical guides.
My purpose is to guide others along their self-empowerment and spiritual journey."
In addition to her training as a SolePath practitioner and mentor; she is also an Master-Instructor and Practitioner of Integrated Energy Therapy, White Light Intuitive, Mental Health Recovery Peer Support Specialist and a trainer of the Fearless Living Institute.
---
Rev. Catherine Dafoe
, SolePath certified mentor, Banff, Alberta, Canada
Catherine's SolePath is a charismatic performer and inspirational teacher. Her core values and core energy include helping others understand, fostering great communication, and living in the moment.
"My journey with SolePath has brought so many positive changes in my life. I am confident, more focused, joyful, and seeing my dreams come true. Through SolePath I came to understand just how unique and talented I really am. It felt like finally giving myself permission to be a full, authentic expression of who I am. I am so glad I created space for SolePath in my life. It's so wonderful!
Yet, the most rewarding part has been using my gifts and my greatness to serve others."
---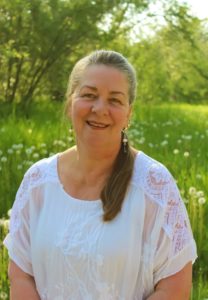 Dr. Debra Ford
, inspirational connection communicator, Calgary, Alberta, Canada
DrDebra@SolePath.org
403.998.0191
SolePath is for you if you feel that there is more to life and something you are meant to be doing to help others.
Dr. Debra's SolePath is inspirational teacher and spiritual mystic. It is this SolePath that allows her to connect, create and communicate the SolePath body of work. She is the author of 16 books including "SolePath the path to purpose and a beautiful life" and "Daily Pulse, rhythm of the Tao." Her core values are spirituality and connection, inspiration and communication.
---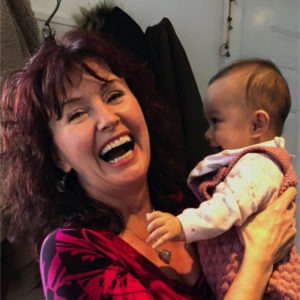 Rev. Deneen Justason
, creative community commander, Calgary, Alberta, Canada
deneen.justason@solepath.org
403.603.0800
My passion and purpose is bringing light to dark in people's lives.
Deneen's SolePath is intuitive creator and spiritual balance and she is a SolePath certified mentor and SolePath certified energy analyst. Her core values are creating beauty and manifesting ideas, going with the flow and living with grace. Deneen's purpose is to help bring balance and creative ideas to people, helping them to connect to their higher selves.

---
Irena Kukina
, SolePath certified mentor, Calgary, Alberta,Canada
My passion is to work with others to illuminate their life's passion, and to give them the courage to truly live in their light.
Irena's SolePath is Intellectual Expert and Compassionate Healer. Her core energy is healing people, animals, or the planet, fixing what is wrong and the desire to acquire deep knowledge and specialization. Irena is an energy worker, an artist and an entrepreneur. She creates energy art, is a QiGong teacher, and a crystal energy healer. She is currently pursuing her lifelong passion and is on her way to becoming a certified life coach.

---
Dr. Janice Brown, R.Ac., DTCM
, SolePath certified mentor and SolePath trainer, Calgary, Alberta, Canada
Janice's SolePath is spiritual warrior and intellectual lateral thinker. Her core values are her passion for life and her amazing problem solving gifts. Dr. Janice is a Wellness Visionary who is deeply fulfilled by helping people see the true brilliance of who they are. There are so many aspects of the self that contribute to a person's well-Being.
My passion is sharing the wisdom of Loving Mind Body and Soul.
Dr. Janice is a doctor of Chinese medicine, registered acupuncturist, SolePath mentor and writer.
The work is 'you, knowing yourself'.
---
Jerilyn Wright
, SolePath certified mentor, Calgary, Alberta, Canada
Jerilyn's SolePath is Intuitive Creator and a Spiritual Balance and her core values are creating beauty and living with grace and flow.
Jerilyn is an interior designer, an artist and a philanthropist with a strong passion and commitment to redefining the built environment.
"My passion is all about elevating the energy and vibration of space"
She is a compassionate community leader and is on the Ability 4 Good board developing programs for autistic children. Jerilyn is an executive for Art Diva organization promoting female artists and also sits on the Calgary Opera board co-chairing their major fundraisers.
---
Rev. Jessie Shen Huxley
, SolePath certified mentor, Calgary, Alberta, Canada
Jessie's SolePath is Intuitive Hunter and a Spiritual Mystic and her core values are seeking and sharing truth through her spiritual connection.
Jessie grew up in Shanghai China, an energetic city forever changing and never sleeping. Though she was successful she knew that something was missing because there was no answer to those questions she had never stopped looking for. In 1998 fate called her to Calgary, a place she truly calls home. Bathed in the energy of this beautiful and open-minded city Jessie began her journey searching for the truth of self and the reality existence. Through profound experiences, dream space and contemplation Jessie has surrendered deeply into life and found her life's purpose.
"My passion is to love and to serve, to share what I know with the community of like-minded people. Through my own practice and example, I hope to shine a light for you in your own truth seeking."
Jessie is a successful professional with many credentials in the corporate world. As well, she holds yoga teacher training certificate, yoga nidra training certificate and is well studied under the loving guidance of Seth. Her versatile life experiences would be a mirror to help reflect the light that shines within you and the truth and purpose that you already know.
---
Rev. Kristine Morgan
, SolePath certified mentor, Calgary, Alberta, Canada
Kristine's SolePath is as a Spiritual Mystic and Spiritual Warrior.
Her core energy supports the spiritual energy of the world; she is skilled in connecting people with their higher selves.
My passion is to help you free yourself from old, limiting beliefs and guide you to enhance using your benevolent gifts so you can share them with the world. Living your best life means that you are sharing these gifts with the world, in order to create a better place for yourself and others.
Kristine is a Professional Engineer who started her spiritual counseling practice eight-years ago after a tragic illness. She has grown her skill set to offer a number of energy healing treatments & events around the City of Calgary (www.sacredtruths.net), as well as offering spiritual guidance. She also focuses on helping families with grief & bereavement and works with clients that have post-traumatic stress disorder (PTSD) and anxiety. Kristine is available throughout the weeknights and weekends for private sessions.