SolePath certified mentors
Our SolePath mentoring provides you with knowledge and understanding as you live your beautiful life filled with purpose and meaning.
Scroll down to book your appointment with a SolePath certified mentor (alphabetical by firstname).
Our team of SolePath certified mentors are remarkable individuals who are dedicating their lives to guiding others to purpose. They provide awareness and tools so that you can navigate your life and the experiences that expand you and collapse you. Awareness around what is going wrong and tools to switch to a place of expanding energy.
If you would like us to energetically measure the perfect SolePath certified mentor for you, call us at 403.998.0191 or 1.877.866.2086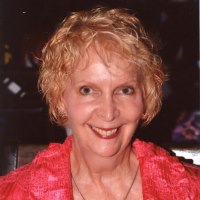 Barbara Henson
, SolePath certified mentor, Calgary, Alberta, Canada
frontdesk@solepath.org 

Barbara's SolePath is compassionate healer and compassionate facilitator. Her core values include compassionate healing with a focus on community – a truly heart centred combination.
"My passion is working with people. I love to develop meaningful relationships where trust and communication can flourish. My community means everything to me.
My gift is my ability to see the gifts and greatness in others, usually before they do. My joy is in helping people reach for their best life experience – fulfilled and on purpose.
In my professional life, I was a human resources manager, but more important than that, I bring a lifetime of experience to the role of mentor. I am a creative thinker with a great sense of humor. I believe that life should be fun. Through SolePath I am becoming the person I was meant to be. I am creating a beautiful life filled with love, meaning and purpose. It's an exciting journey.
I'd love to work with you when you're ready to start your journey of discovery."
Bruce Cevraini, SolePath certified mentor, Olds, Alberta, Canada
frontdesk@solepath.org 

Bruce's SolePath is inspirational humanitarian and spiritual warrior. His core values are standing up for and working tirelessly for his spiritual cause.
My name is Bruce and I am here to heal. The various traumas I have experienced throughout my life lead me to discovering the healing power of the breath, sound and Reiki. We are vibrational beings and vibration-sounds have a powerful impact on our daily existence.
Our emotions are our guidance system. How you feel determines your experience and you do have a choice. The breath is the best indicator of our experience. When we experience strong or intense emotion there is a dramatic change in our breathing pattern. By consciously engaging our breath we can change our mental/emotional state. As a certified breathwork facilitator I can guide you to a fuller experience.
I am also a SolePath certified mentor and technician. Your SolePath is a emotional guidance system that can provide insight as to what is holding you back in experiencing life fully.
I have been attuned to Master level in Usui Reiki, level two in Karuna Reiki and level two in Angelic Reiki. Since 2013 I have been exploring the possibilities of how these tools can invoke positive change. With the assistance of Angelic guidance and using Tibetan and Himalayan singing bowls, gongs, drums and voice I have discovered that the mind and body can be affected in powerful ways.
Husband, father to three and animal lover.
Rev. Catherine Dafoe
, SolePath certified mentor, Banff, Alberta, Canada
frontdesk@solepath.org