Our SolePath mentoring provides you with knowledge and understanding as you live your beautiful life filled with purpose and meaning.
Scroll down to book your appointment with a SolePath certified mentor.
Our team of SolePath certified mentors are remarkable individuals who are dedicating their lives to guiding others to purpose. They provide awareness and tools so that you can navigate your life and the experiences that expand you and collapse you. Awareness around what is going wrong and tools to switch to a place of expanding energy.
If you would like us to energetically measure the perfect SolePath certified mentor for you, call us at 403.998.0191 or 1.877.866.2086
Special program
Free support: get help on using your SolePath for a happier life.
Book a free personal support 15-minute appointment at the SolePath Institute.
Book a free personal support 15-minute appointment toll-free by telephone.


email: answers@solepath.org
phone: 1.877.866.2086 and 1.403.998.0191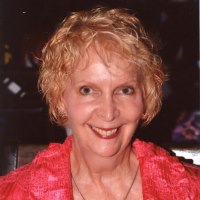 Barbara Henson
, SolePath certified mentor, Calgary, Alberta, Canada
frontdesk@solepath.org 
Barbara's SolePath is compassionate healer and compassionate facilitator. Her core values include compassionate healing with a focus on community – a truly heart centred combination.
"My passion is working with people. I love to develop meaningful relationships where trust and communication can flourish. My community means everything to me.
My gift is my ability to see the gifts and greatness in others, usually before they do. My joy is in helping people reach for their best life experience – fulfilled and on purpose.
In my professional life, I was a human resources manager, but more important than that, I bring a lifetime of experience to the role of mentor. I am a creative thinker with a great sense of humor. I believe that life should be fun. Through SolePath I am becoming the person I was meant to be. I am creating a beautiful life filled with love, meaning and purpose. It's an exciting journey.
I'd love to work with you when you're ready to start your journey of discovery."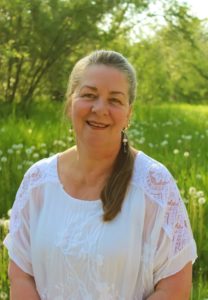 Dr. Debra Ford
, inspirational connection communicator, SolePath, SoleNumbers, SoleFaces and SoleHealing
DrDebra@SolePath.org
403.998.0191
Dr. Debra's SolePath is inspirational teacher and spiritual mystic. It is this SolePath that allows her to connect, create and communicate the SolePath original body of work. Her core values and core energy are spirituality and connection, inspiration and communication. Dr. Debra is the co-founder of the SolePath institute, the purpose of which is to joyfully encourage everyone to know and understand their SolePath and live with purpose.


Rev. Loraleigh Peterson
, SolePath certified mentor, Irricana, Alberta, Canada
frontdesk@solepath.org 
Loraleigh's SolePath is as a Intuitive Creator and Compassionate Healer.
As an Intuitive Creator her core energy is creating beauty and manifesting ideas. She is an ideas person and her actions speak louder than words.
As a Compassionate Healer her core energy is helping with the healing of people, animals or the planet; fixing what is wrong. She helps alleviate pain and suffering and brings wholeness and health by connecting with who ever is in her presence.
Loraleigh's passion is in helping people be creative and becoming aware of how great they are. Her joy is in helping people reach for their next best step.
Loraleigh is an entrepreneur, an instructor, a public speaker and retired firefigher. She would like to help you learn how you can be of service, make a difference in the world and provide direction for your life.


Rev. Deneen Justason
, creative community commander and space clearing specialist
deneen.justason@solepath.org
403.603.0800
Eliminate negative energy in your space. Book a deep space clearing for your home or office with Deneen.
Deneen's SolePath is intuitive creator and spiritual balance and she is a SolePath certified mentor and SolePath certified energy analyst. Her core values are creating beauty and manifesting ideas, going with the flow and living with grace. Deneen's purpose is to help bring balance and creative ideas to people, helping them to connect to their higher selves. Deneen has studied kundalini and ra-sheeba reiki, animal communication, ayurveda healing treatments, emotional freedom technique and she is an angel practitioner.


Rev. Jessie Shen Huxley
, SolePath certified mentor, Calgary, Alberta, Canada
frontdesk@solepath.org