SolePath certified mentors
Our SolePath mentoring provides you with knowledge and understanding as you live your beautiful life filled with purpose and meaning.
Scroll down to book your appointment with a SolePath certified mentor (alphabetical by firstname).
Our team of SolePath certified mentors are remarkable individuals who are dedicating their lives to guiding others to purpose. They provide awareness and tools so that you can navigate your life and the experiences that expand you and collapse you. Awareness around what is going wrong and tools to switch to a place of expanding energy.
If you would like us to energetically measure the perfect SolePath certified mentor for you, call us at 403.998.0191 or 1.877.866.2086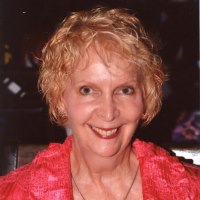 Barbara Henson
, SolePath certified mentor, Calgary, Alberta, Canada
frontdesk@solepath.org 

Barbara's SolePath is compassionate healer and compassionate facilitator. Her core values include compassionate healing with a focus on community – a truly heart centred combination.
"My passion is working with people. I love to develop meaningful relationships where trust and communication can flourish. My community means everything to me.
My gift is my ability to see the gifts and greatness in others, usually before they do. My joy is in helping people reach for their best life experience – fulfilled and on purpose.
In my professional life, I was a human resources manager, but more important than that, I bring a lifetime of experience to the role of mentor. I am a creative thinker with a great sense of humor. I believe that life should be fun. Through SolePath I am becoming the person I was meant to be. I am creating a beautiful life filled with love, meaning and purpose. It's an exciting journey.
I'd love to work with you when you're ready to start your journey of discovery."
Bruce Cevraini, SolePath certified mentor, Olds, Alberta, Canada
frontdesk@solepath.org 

Bruce's SolePath is inspirational humanitarian and spiritual warrior. His core values are standing up for and working tirelessly for his spiritual cause.
Who is Bruce Cevraini? Father, husband, spiritual warrior and inspirational humanitarian. I am called to leave the world a better place and feel great empathy with those who are suffering. I hold deep convictions and can be counted on to inspire others with my unusual and unique range of talents. I wish to bring as many souls with me towards a life of fulfillment and joy. It took the suicide of my only sibling in 2013 before I finally realized that something had to change. I ran into a friend I had not seen for some time and she was hosting a yoga retreat in Costa Rica, I knew immediately in my heart I had to go. That trip forever changed my life and I've been on a spiritual journey ever since. That was April 2014.
I have learned that trying to feel better is not the answer, we need to learn to get better at feeling. We have sedated and medicated ourselves to keep from feeling our deep truths, but it's the deep truths that define us, it's the deep truths that will set us free. We are all spirit having a human experience and it's the choices we make that define our experience.
I have since become a Usui Reiki Master, Conscious Connected Breathwork facilitator and currently exploring the healing capabilities of sound through the use on Tibetan bowls, gongs and other instruments. When I'm not engaged in spiritual pursuits, I like to spend time outside and playing competitive team video games.
Catherine Dafoe
, SolePath certified mentor, Banff, Alberta, Canada
frontdesk@solepath.org 

Catherine's SolePath is a charismatic performer and inspirational teacher. Her core values and core energy include helping others understand, fostering great communication, and living in the moment.
"My journey with SolePath has brought so many positive changes in my life. I am confident, more focused, joyful, and seeing my dreams come true. Through SolePath I came to understand just how unique and talented I really am. It felt like finally giving myself permission to be a full, authentic expression of who I am. I am so glad I created space for SolePath in my life. It's so wonderful! Yet, the most rewarding part has been using my gifts and my greatness to serve others. Being a SolePath mentor feels so natural and I enjoy it so much. What is possible for you? Let's discover it together!"
Catherine is a certified yoga teacher in the Baron Baptiste Power Vinyasa style of Hatha yoga. She is also a classroom teacher with 8 years experience teaching French, visual art, literacy, and math. As well, she is a passionate dancer who performs regularly. She is passionate about helping adults and children explore their potential and loves to spread joy through the magic of dance.
Dar Low
, SolePath certified mentor, Calgary, Alberta, Canada
frontdesk@solepath.org 
SolePath certified mentor, Calgary, Alberta, Canada

Dar's SolePath is Inspirational Manager and a Spiritual Warrior and her core values are integrity and leading the charge for her cause.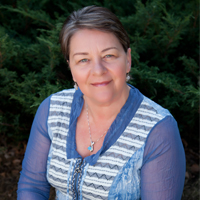 Dr. Debra Ford
, inspirational connection communicator, SolePath, SoleNumbers, SoleFaces and SoleHealing
DrDebra@SolePath.org
403.998.0191

Dr. Debra's SolePath is inspirational teacher and spiritual mystic. It is this SolePath that allows her to connect, create and communicate the SolePath original body of work. Her core values and core energy are spirituality and connection, inspiration and communication. Dr. Debra is the co-founder of the SolePath institute, the purpose of which is to joyfully encourage everyone to know and understand their SolePath and live with purpose.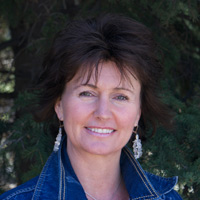 Deneen Justason
, creative community commander and energy measuring specialist
deneen.justason@solepath.org
403.603.0800
For all your energy measuring needs, book your 15 minute appointment with Deneen

Deneen's SolePath is intuitive creator and spiritual balance and she is a SolePath certified mentor and SolePath certified energy analyst. Her core values are creating beauty and manifesting ideas, going with the flow and living with grace. Deneen's purpose is to help bring balance and creative ideas to people, helping them to connect to their higher selves. Deneen has studied kundalini and ra-sheeba reiki, animal communication, ayurveda healing treatments, emotional freedom technique and she is an angel practitioner.
Jessie Shen Huxley
, SolePath certified mentor, Calgary, Alberta, Canada
jessie.shen@solepath.org 

Jessie's SolePath is Intuitive Hunter and a Spiritual Mystic and her core values are seeking and sharing truth through her spiritual connection.
Jessie grew up in Shanghai China, an energetic city forever changing and never sleeping. Though she was successful she knew that something was missing because there was no answer to those questions she had never stopped looking for. In 1998 fate called her to Calgary, a place she truly calls home. Bathed in the energy of this beautiful and open-minded city Jessie began her journey searching for the truth of self and the reality existence. Through profound experiences, dream space and contemplation Jessie has surrendered deeply into life and found her life's purpose.
"My passion is to love and to serve, to share what I know with the community of like-minded people. Through my own practice and example I hope to shine a light for you in your own truth seeking."
Jessie is a successful professional with many credentials in the corporate world. As well, she holds yoga teacher training certificate, yoga nidra training certificate and is well studied under the loving guidance of Seth. Her versatile life experiences would be a mirror to help reflect the light that shines within you and the truth and purpose that you already know.
Lindsay Morton
, SolePath certified mentor student, Calgary, Alberta, Canada
frontdesk@solepath.org 

Lindsay's SolePath is Spiritual Mystic and Spiritual Warrior. Her core energy is spirituality, connection, integrity, and dedication.
"SolePath clicked instantly for me and has helped me cultivate a greater awareness, joy, and authenticity for my life and its purpose. I am passionate about making spiritual exploration acceptable to others. I hope to inform and inspire you during this adventure of exploring your SolePath, and finding your flow."
Lindsay is a Geologist by day, and a true Mystic by night. She has studied with many beautiful souls in both the physical and spiritual practice of Yoga, and Yoga Nidra.
Loraleigh Peterson
, SolePath certified mentor, Irricana, Alberta, Canada
frontdesk@solepath.org 

Loraleigh's SolePath is as a Intuitive Creator and Compassionate Healer.
As a Intuitive Creater her core energy is creating beauty and manifesting ideas. She is an ideas person and her actions speak louder than words.
As a Compassionate Healer her core energy is helping with the healing of people, animals or the planet; fixing what is wrong. She helps alleviate pain and suffering and brings wholeness and health by connecting with who ever is in her presence.
Loraleigh's passion is in helping people be creative and becoming aware of how great they are. Her joy is in helping people reach for their next best step.
Loraleigh is an entrepreneur, an instructor, a public speaker and retired firefigher. She would like to help you learn how you can be of service, make a difference in the world and provide direction for your life.
Robyn Thomas
, SolePath certified mentor student, Calgary, Alberta, Canada
frontdesk@solepath.org 

Robyn's SolePath is a spiritual warrior and spiritual balance. Her core energy includes systems thinking, creating harmony and balance in life for herself and others, and being dedicated to her cause.
In loving service to others, she is dedicated to finding a better way where we can all be seen for who we truly are. All in creation of a balanced, harmonious life.
"I found SolePath by accident; and what a joyful, important accident it was. I fell in love with the process and content immediately. SolePath has helped me to understand my true gifts and what brings me most joy in this life, by providing the vocabulary and process to continue to grow and live with expanded energy. Everyday, my understanding grows deeper and I have SolePath to thank for this joyful journey."
Robyn is an organizational change project manager working in both government and industry. She finds joy in applying her systems thinking and her love for finding the natural balance in all things to the corporate environment.